What to Do the Last Weeks Before a Half Marathon
by Kim
(PA, USA)

In a little over three weeks I am running a half marathon. I've been running long runs of 13 miles for the last four or five months. I had hoped to get in one run over 13 (14-15 miles), but I was sick three weeks ago, and away the week after. I did long runs of only about 6 miles those two weekends. I did 13 last weekend.

Last year I tore my meniscus in January, had surgery to remove the tear a little less than a year ago and didn't start running again until two months after. I re-started "for real" speedwork 4 weeks ago (5-800s) on the track. I planned to do 2 long runs of 13 miles or so in row, then back down to 9-10 for a week. With my illness and vacation, I only have 3 weekends left.


I run 5 days a week (Monday and Friday off) and average 31-36 miles a week. I don't really follow a training plan because I do long runs in the 13 mile range all the time (maybe not a good idea?). I usually back off my mileage and long run every fourth week, but might go long only every other after race. I'm 41 years old and seem prone to injuries. Maybe the 31-36 miles per week is too much for me on a week in and week out basis.
I did 13 last weekend at a moderate pace for me (9 minute pace).
I am debating between easy tomorrow (9-10) and long (13-14) next weekend, and easy before the race, or squeezing in my 14-15 tomorrow nice and slow, then 13 next week and easy the weekend before.
I did my last half three years ago in 1:45. My goal for this one is to be under 2 hours, finish strong (the last few I did I hit a BIG wall at mile 11), and not be hurt. I want to end faster than I start. I'm wondering which approach will leave me more ready for the race.
Any advice is appreciated. Either way, hopefully I'll ready to go in three weeks time!
Answer by Dominique:
Hi there,
Thanks for your question about your preparation for the half marathon.
You sound
absolutely ready for your race
. Very solid race preparation to be doing a long run of 13 miles every weekend for that long a time!
Assuming those runs have been going well and you now feel like you can run that distance any time you need to, I would be surprised if you hit the wall.
I have a few thoughts on your training:
1. Long run strategy for the next three weeks
2. Does it really matter?
3. Ideas about long run progression for the next training cycle
Long Run Strategy for the Next Three Weeks
You asked to choose between two options:
a) Week 1 - 9-10 miles; Week 2 - 13-14 miles; Week 3 - Easy; Week 4 - Half Marathon
b) Week 1 - 14-15 miles; Week 2 - 13 miles; Week 3 - Easy; Week 4 - Half Marathon
My preference would be your second option.
You have done 13 miles consistently for 4-5 months. Yes, you needed to take a small step back for two weeks, but there is no reason you can't immediately get back to your old level.
My answer would be different if
you had only just built up to 13 miles and you are really not that comfortable with that distance. However, you have been at this level for months. A couple of weeks of downtime are not going to impact that much. If you feel a tad apprehensive about going beyond 13 miles, you could do:
Week 1 - 13 miles
Week 2 - 14-15 miles
Week 3 - 10 miles
Week 4 - Half Marathon
I don't see a reason to hold back this week, unless you still feel the after-effects of your illness and you feel like you need to take it easier tomorrow.
Does it Really Matter?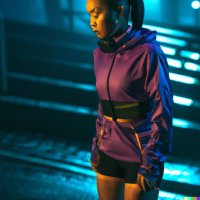 Let's
take a look from 10,000 ft high
to your training schedule. You'd see a consistent long run of 13 miles. Solid weekly mileage of 31-36 miles. Recently, some speedwork has come into the mix. Maybe all in all over the last 20 weeks: 20 x 33 miles = 660 miles.
When it comes to your half marathon, that will count for a lot. Whether one long run has been 9-10 miles rather than 13-14 miles... all in all, on those 660 miles, whether that ends up being 658 miles or 662 miles... I don't think it will make much difference.
So, take the approach that you feel most comfortable, the one that makes you feel best. That is important.
Ideas for the next training cycle
A few things to consider for your next training cycle:
Longer long run
Running 13 miles every week is fantastic! What you could do next time is build up your long run a bit more. 15-16 miles is a good distance to reach. Compared to 18-20 miles, I think runs of that kind of distance are in a sweet spot, where you get all the benefits from running long, but you don't have to deal too much with the longer recovery period.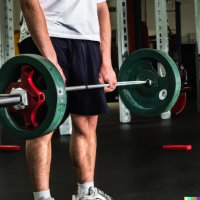 Faster long run
Once you reach the 13-14 mile range, you can alternate between going a bit longer and slower and a bit shorter and faster. You could do fast finish long runs or progressive long runs. They help get you used to running faster on tired legs.
Strength training
You said you are injury prone. I had ITB issues in the past. I have had keyhole surgery on both my knees due to meniscus tears. Something that has really helped me is doing strength training. Get into the weight room. Build strength and you'll never look back.
Speed
For a half marathon some
interval work
is not a bad idea. I'd do it more in the middle of a training cycle. Towards the end I'd focus more on
tempo running
and
goal pace running
, paces closer to race conditions.
Hope all of this helps.
All the best with your half marathon. I am sure you'll go strong.
Kind regards,
Dominique
Join in and write your own page! It's easy to do. How? Simply click here to return to Half Marathon Questions.