One Month Left to Train for a Half Marathon
by Amelia
(WA)
Hello, I'm running in the Rock 'n Roll 1/2 Las Vegas in one month. I recently got sick with bronchitis and couldn't run for 3 weeks. I was only up to 5 miles at that point.


With only 4 1/2 weeks left to train, what is the recommended training schedule?
It's my first half, and my goal is to finish in the alotted time.
Any advice is welcome.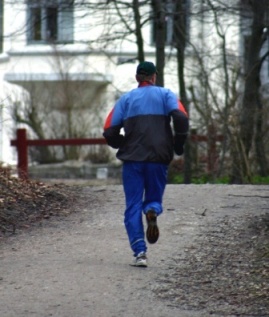 Answer by Dom:
Hi Amelia,
Thanks for your question about your upcoming half marathon.
I am not sure how much is provided to finish this, three hours maybe?
Whatever it is, you are severely underprepared, even without the bronchitis.
Under ideal circumstances you do quite a few runs of 90 minutes and over to get to the starting line.
A valid option is to pull out completely and pick out a half marathon in 3-5 months, do some more training in order to get properly prepared and then run that one.
Follow the link to find my
beginner's half marathon running program
, which assumes that people can run a 10k already.
Still want to do this one? Then make sure you get in all the running and exercise you can get until the race. The beginner half marathon training program should give you some ideas about the types of runs to do. Do run/walks in order to be able to go further.
I wouldn't worry too much about taper as you haven't had a structured training program anyway, but you should of course take it easy the last 2-3 days before the race.
In the race itself, in order to finish, start off slowly and consider taking a run/walk approach as well.
I am not saying you should not do it or that you can't finish this. But it will be a tough gig.
Best of luck.
Kind regards,
Dom
Join in and write your own page! It's easy to do. How? Simply click here to return to Half Marathon Questions.