Shaving 8 Minutes off the Half-Marathon Time - Under Two Hours
by Leslie
(Columbus, OH)
I just ran my first half and did it in 2:07:46. The month prior to the half I could not run at all due to a calf tear. I saw a PT and worked hard at cross-training but only ran 3 miles before I decided to try to walk/jog the race. I was thrilled with even being able to complete the run, but now would like to go for my original goal, an under 2 hour half for my next race in six, seven months time.


I'm trying to determine how many slow miles I should work on over the next few months and how much I should increase tempo runs, etc.
The PT told me to avoid a lot of hill work until my calves are stronger.
I am 47 years old and in pretty good shape. My fastest 5K last year was 26:16 and I have been averaging 9:30 to 10:00 longer runs.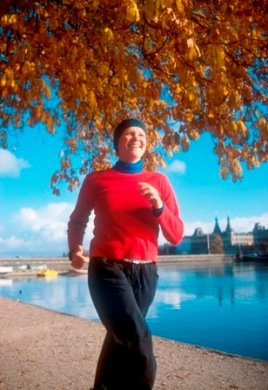 Answer by Dom:
Hi there,
Thanks for your question about your half marathon goal of going under two hours.
First of all, well done on completing your first half marathon, especially given the injury troubles in the last month.
Without those calf problems you would have probably already been a few minutes faster, so we are probably working towards a doable goal.
For the next three months I'd spent a lot of time doing
base running
.
I wouldn't necessarily call it "slow miles". Even in a base building phase you are running at different running speeds. What works well for me is:
A weekly long run, alternating one week fast (marathon pace), one week slow.
A weekly tempo run.


Cross-training and easy running the rest of the time.
Then closer to the race, say from about 3 months before, I'd start throwing in intervals as well.
Regarding length of tempo runs, long runs and easy runs; that's really up to your current fitness. Start from your current base and build it up, slowly but surely.
See my
increasing mileage safely
page for more details on how to do this.
It would be great if closer to race day, say about 3 weeks out, you could do a test race, maybe a 5k, preferably a 10k. Then use the results from that race to work out your estimated half marathon time via the
race conversion calculator
.
A rough rule of thumb is that your half marathon time is twice your 10k time + 10 minutes, so when you can do a 10k in sub-54, then you'd be about ready for your two hour challenge.
Best of luck with the preparations.
Hope the calf doesn't play up too much.
Kind regards,
Dom
Join in and write your own page! It's easy to do. How? Simply click here to return to Half Marathon Questions.