Two Week Layoff - Half Marathon 9 weeks Away - Can I Do It?
Ok, I'm 21 years, 140 lbs, and I've been running for a little over a year now. I had not been training specifically for anything, but I was at a point of running a little over 20 miles a week split up into 3 days out of the week for about 2 months.

Lately, I had been running 10 miles at a time once a week for 3 weeks.


Due to school, I haven't done a long run like that in about 2-3 weeks. I can still run 6 miles fairly easily, but I had been looking into a Half Marathon which is about 2 months away.
I don't have a lot of time on my hands, but I wanted to know if my past running condition would allow me to train less often and still be able to complete the half marathon.
I'm not looking at my "time" but more concerned about finishing.
If started to run again, what would be the best way of training if I had maybe 1 day out of the week to actually do a "LONG" run? And, also, would this type of training be sufficient? Oh, and I have been cross-training during the time off.
Thanks!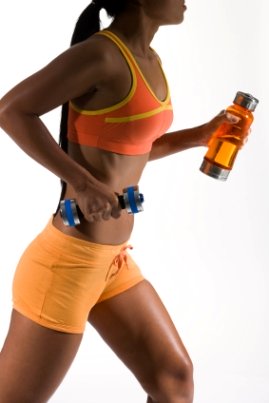 Answer by Dom:
Hi there,
Thanks for your question about running a half marathon. Based on the fact you have already covered 10 miles in the recent past,
you should definitely be able to finish a half marathon.
Generally, for half marathon training I recommend running four times per week,
that is, if you are after a specific time goal.
There are running programs available that recommend running only three times per week and combining it with cross-training.
You can finish a half marathon on less than that.
One long run per week is sufficient. Build it up to what you can handle, the more the better I would say, with
10 miles being the minimum length
of your longest long run I'd be comfortable with.
To get back into it, you'd be able to do an 8-miler this week and a 10-miler next week and then see how you go. You have done that kind of distance recently and have done cross-training in the meantime, so you can usually be a little bit more aggressive when building up again.
Of course, do listen to your body and be careful to not overdo it.
For the other runs it is all a bit dependent on your current state of fitness. You probably don't have quite enough time to get to a
"fighting fit" state
where you could achieve a challenging time goal.
Based on that, and your statement that you just want to finish it, I would go for the following approach:
do one tempo running session per week and the other running can be easy running. Of course, cross-train in between if you want as well.
The tempo running will help you get used to running faster than half marathon pace and help you explore
where your lactic acid threshold is.
That is useful to know when running a half marathon because your
half marathon is run at a slower than threshold pace.
Additionally, running at lactic acid threshold pace will help you improve your lactic acid threshold and will generally help you become a stronger, faster runner.
Do the tempo running consistently every week up to your half marathon. I find that after tempo running for 4-6 weeks I really start feeling strong, it works very well for me, I hope it does the same for you.
Check out the
tempo running
page for further details.
Hope this helps.
Best of luck with your half marathon.
Kind regards,
Dom
Join in and write your own page! It's easy to do. How? Simply click here to return to Half Marathon Questions.