Asthmatic Non-Runner With a Need to Run - 1.5 Miles in 13 Minutes
by Jenifer
(West Palm Beach - FL )

Truth be told I am NOT a runner. I can walk a 14 minute mile - all day but run - not me. I have had asthma since I was a child - severe through all my childhood - not so much now.

But as a kid I wasn't able to do a lot of excessive running - or playing - a game of tag would have me on my nebulizer.

As an adult my asthma is much more calm. I use a fast-acting inhaler once in a while - but not that often.

I have no real breath control experience and when I run I just get so out of breath.

I am interested in a job that would require me to run 1.5 miles in 13 minutes or less.

I am 25 years old, 5'3" approx 135-140lbs and not incredibly athletic, but I do exercise and workout. I have strength - but I think I am lacking the endurance.

What would be a good way for me to get to this point? In your opinion can I get to this point?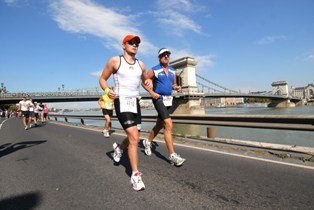 Answer by Dominique:


Hi Jenifer,
Thanks for your running training questions.

It is hard to predict whether you can get to that point.

1.5 Miles in 13 minutes is a doable goal for many, many people.

But I simply don't know enough about your current state of fitness and the asthmatic condition to give you an iron-clad guarantee.

The best way to approach this is to start your running by doing run/walks, i.e. alternating running and walking. The running should be done at an easy pace, the pace at which you don't get out of breath that much.

Have a look at how my most successful beginners running schedule, Beginners Running Program 3 is built up.

It starts at the absolute beginning with 1 minute of running, but builds up over time to 30 minutes of running. I get thank-you e-mails pretty much every week from people telling me how they thought they'd never be able to pull it off and somehow 12 weeks later, they did.

Now, don't feel obliged to follow this program to the letter, but use the same approach:


Combine running with walking
Build up the running component slowly over time
I think that you could get to your goal when you build it up this way. You want to get to a point where you can run 20-30 minutes quite comfortably. Once you have got that base endurance, running faster to make your goal time won't be as hard on your body anymore as it is now.
Hope this helps.
Best of luck and stay safe.
Kind regards,
Dominique
Supercharge your 1.5 mile training! Simply subscribe to "7 Days to Pass Your 1.5 Mile Run Test" and get this e-book for free, before I change my mind...!!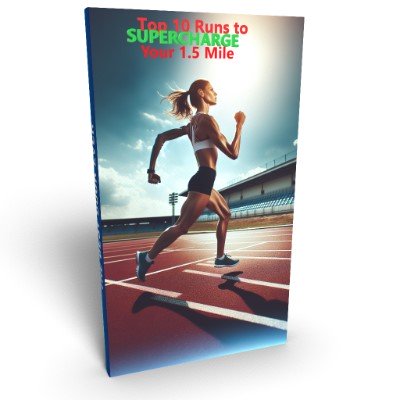 1.5 Mile Test Pages You
Need to Check Out