Want to Increase Time Spent Running and Want to Get Faster
by Patricia
(Manteca CA)

I currently run 4x a week, 30 minutes each time. When and how can I increase that by an additional 20 minutes? I want to eventually do 50 minutes 4x a week. I followed your 12 week beginners program and I am not sure if I add on each time I run or do different days? I have been running regularly for 4 months. My speed is slow as well, running approximately 3.3 miles in 30 minutes.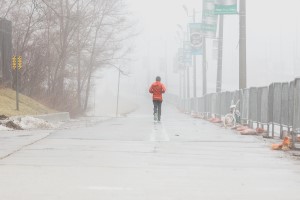 Answer by Dominique:
Congratulations on sticking with a regular running routine for four months! You have done well to stick with it and to build up all the way to 30 minutes per week.
Beginners Running Program 3
always delivers!
Addressing your questions about increasing your running time by an additional 20 minutes per session and developing speed, here are a few approaches you could take:
1. Continue with a run/walk approach
2. Run all the way and build up slowly
3. About wanting to run faster
Continue with a Run/Walk Approach
You got to 30 minutes non-stop running with a run/walk approach. It's absolutely valid to continue, slowly building up your time spent running during a workout. E.g. 4 x 8 minutes run / 1 min walk, 3 x 11 minutes run / 1 min walk, etc. etc.
Slowly building and building and building towards 50 minutes non-stop.
Not everybody wants to do this, once they realise they can run 30 minutes non-stop, most of us just want to run. But it is an option, and it is also something you could do alternating with non-stop runs, e.g. run/walk one day, run continuously the next workout. Each and every option is possible.
Run All the Way and Build Up Slowly
When you are no longer interested in run/walks, then the other option is to do continuous runs and use the same principle as from before.
Build up slowly.
I have a page on
increasing mileage safely
which is useful to read. You simply want to build the distance in some of your runs, but not by too much. The week after, build up a bit more. You could add 3-5 minutes, every time you add on additional time. Slow and steady wins the race.
Regardless of the approach you choose, it's important to listen to your body and not push yourself too hard too quickly. Gradual increases in time and distance will help you avoid injury and ensure that you're able to maintain a regular running routine.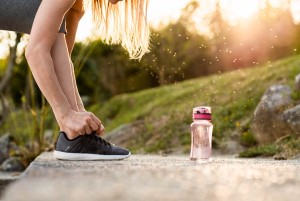 About Wanting to Run Faster
First of all, 3.3 miles in 30 minutes is not slow. It sounds like a reasonable pace for an easy run.
In terms of increasing your speed, the great thing about building the length of your runs is that you are
building endurance
. That's the absolute foundation you need to build first. Without a big engine, speed is useless. So, first focusing on the length of your runs is great.
Then, if you want to work on your speed, you can start alternating some faster running with slower running. Check out some pages that explain workouts that you could consider:
fartleks
,
cruise intervals
and
intervals
.
However, a few things to note:
When you are building up your mileage, you increase your injury risk
When you do faster workouts, you increase your injury risk
When you do both at the same time, you exponentially increase your injury risk. Does not mean it can't be done, but you need to be sensible with your training, such that you avoid injuries. In the end, consistency in your running routine will beat any fancy or complicated workouts.
Hope this helps.
Kind regards,
Dominique