How to Improve My Running Endurance and Speed - 1.5 Mile Physical Test
by Esther
(Edinburgh, Scotland)
I am hoping to run 1.5 miles in less than 9:40 after a 0.5 mile warm up to qualify in the necessary time for the TA career I desire - the paras.

I currently participate in several sports actively - skiing, taekwando, canoeing - and frequently attend circuits classes and go to the gym - although my preferred pieces of equipment are the excercise bike, rowing machine and cross trainer. I also do weight work several times a week.

However my level of cardiovascular fitness is still quite poor and I find myself unable to maintain even a low speed e.g 6kph for more than a couple of minutes.

What would you advise? - Time is not an issue as I intent to hold off on applying till I have reached the necessary fitness standards to attain qualification level. However, the sooner the better!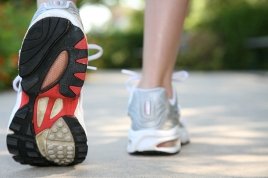 Answer by Dominique:
Hi there,
Thanks for your question about the 1.5 mile army physical test.

It sounds like you are really active. Given the amount of exercise you appear to be doing, I would expect you to get into the necessary shape fairly soon.

I am a bit amazed that the running is such a struggle for you, especially given the work you do on the exercise bike, rowing machine and cross trainer. They all allow you to work on your cardiovascular health and fitness.

It might just be that you need a bit more practice running. It wouldn't surprise me if suddenly you get this breakthrough moment and take off from there on in.

I would make sure you run at least three times a week. Allow time for some of the other activities as well. If you want to be in the paras then you are looking for all-round fitness, not just running.

So make sure you keep on doing the other types of training, but reduce it a little bit, so you can fit running into your busy schedule.

The best way to start running is to do some base running. This is basically running at an easy, slow pace. Don't be afraid to walk in between. In fact it will help you cover more ground. When you get exhausted, walk for a few minutes, then run some more. Easily build up the distance (also see the increasing mileage safely page).

Once you can quite easily cover 5k or so, then spend some time doing faster running as well. Consider the faster running, the icing on the cake. Without cake (i.e. the easy running), the icing is pretty useless. In the running training section you can find quite a few articles about the different ways to run, the running workouts article is a good summary of it all.

So in short: build it all up with easy running. Then get faster by doing some speedwork.

Hope this helps.
Kind regards,
Dominique


Supercharge your 1.5 mile training! Simply subscribe to "7 Days to Pass Your 1.5 Mile Run Test" and get this e-book for free, before I change my mind...!!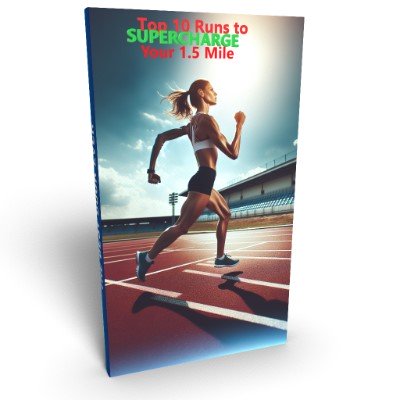 1.5 Mile Test Pages You
Need to Check Out