Army Physical Fitness Test - 4k in 20 min.
by Peter
(Nigeria)
My name is Peter. I am 29 years old, 5.10 feet tall, and I weigh 68kg. I need to be able to run 4km in 20 mins. Right now, I'm able to run that same distance in 27 mins. I have 3 months to prepare for it. What should I do?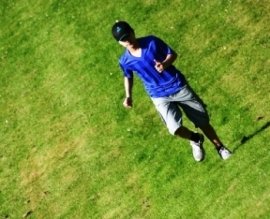 Answer by Dom:
Hi Peter,
Thanks for your question about your army physical fitness test.
Three months to prepare is a good amount of time to improve. Let's work hard and achieve some decent improvement.
The main rules to improve your running are all explained on this page:
Improve Your Running
Basically what you need is:
Consistency. Run a minimum of 3-4 times per week, every week.
Do most of your runs at a slower pace, but try to cover distance, i.e. try to go further than your 4k. When you are comfortably able to cover 8-10k, that 4k race is suddenly very short and very doable.
Do some of your runs faster. Once per week do some interval running or fartlek workouts. The key is to run at or below goal pace.
Your goal pace is 5 min/km. It would be great if you could work up to do intervals in which you run at a speed of 4:30-5:00 min/km. Try a few 400m repeats doing that, then next week try a few 800m repeats, then maybe 1k repeats, etc.
Play with the distance of your intervals, don't just do 400m repeats only. It's one of the big mistakes I see people make. They get quite used to the interval speed over a 400m distance, but as soon as it gets a little bit longer they falter.
A good combination of easy runs, long runs and the weekly speed workout should help you improve.
In addition to the running you might want to make sure you get some weight lifting or bodyweight exercises (e.g. push-ups, crunches, pull-ups, etc) in as well.
Usually an army fitness test contains an endurance component (running), but could also include a strength test. So aim to become a
better athlete, rather than "just" a better runner.
Best of luck with your test.
Kind regards,
Dom
1.5 Mile Test Pages You
Need to Check Out
Join in and write your own page! It's easy to do. How? Simply click here to return to 1.5 Mile Run Test Questions.