1.5 Mile Running Test on Treadmill

I have been asked to run 1.5 miles as part of an entry test on a treadmill. The treadmill measures speed in km/hr which is 2.4km for 1.5 miles.

What speed on the treadmill would I need to maintain to complete the test around 10 minutes or less?

I don't want to misjudge the speed and fail.

Answer by Dominique: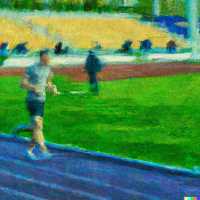 Hi there,
Thanks for your question about your 1.5 mile test.
You are lucky, I am not only a runner, but also a mathematician... :)
It's interesting that you are only interested in the conversion of mph to kmh, as running 1.5 miles in 10 minutes is a reasonable challenge. You must be a pretty good runner already.
Anyways, I might just give you a bit of info on:
1. How to calculate the right treadmill speed
2. Important ingredients in achieving your 1.5 mile run test
How to Calculate the Right Treadmill Speed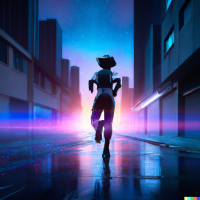 You need to run 2.4k within 10 minutes.
Multiply by 6 and you get 6 x 2.4k = 14.4k per 60 minutes, so 14.4k/hr.
In miles it is 9 miles / hr.
Keep in mind that the treadmill takes a while to get to the right speed, so don't set it to 14.4k/hr as you will just fail it. Set it to 14.6k/hr and you should just be alright.
Important Ingredients in Achieving Your 1.5 Mile Run Test
As I mentioned before, achieving 1.5 miles in 10 minutes is a reasonably
big challenge
for most people. You need to have a strong endurance base as well as have sufficient speed in your legs. The combination of being speedy and being able to hold that speed for long enough will be the key to your success.
If you still have some work to do to reach your time goal, I can highly recommend looking around my website a bit more. Especially check out the following pages: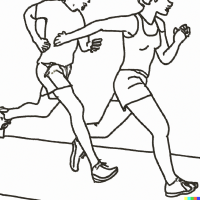 Also check out all the other 1.5 mile questions and answers. They provide a wealth of information.
Kind regards,
Dominique
Supercharge your 1.5 mile training! Simply subscribe to "7 Days to Pass Your 1.5 Mile Run Test" and get this e-book for free, before I change my mind...!!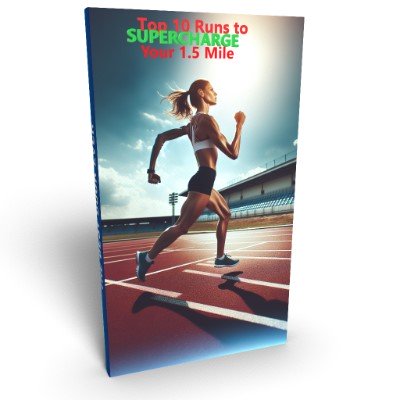 1.5 Mile Test Pages You
Need to Check Out