Running to Qualify for Police Physical Test
by Salamat S.
(Ahmedabad, Gujarat, India)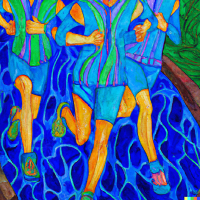 Hi, I'm a 24 yr. old male my weight is 97 kg, height is 175cm. I started smoking for last 5 months and I have to run to qualify for police physical test.
First off I have to run for 800 mtrs in 3min 10sec, and after that I need to run 5k in 25 min, but I can't run that fast. I only run constantly for 150mtrs in 1 min.
I haven't run before and two months left until the physical test. Please help me and tell me how can I run faster to complete my test for police.
Answer by Dominique:
Hi Salamat,
Thank you for your question about doing the police physical test.
You are not the only one struggling with this problem, I get quite a few questions about army and police physical tests.
The 800m test is pretty demanding; it's a test in speed, but 800m is long enough that endurance is going to be important for it too. The 5k in 25 minutes is a test in endurance more than a test in speed. With only two months left until the test, you have time to make some improvements. You need a lot of improvement. It will not be easy, but the best we can do is start today and try to make the next two months count as much as possible.
Let's focus on:
1. Lifestyle changes
2. Improving your endurance for the police physical test
3. Getting faster
Lifestyle Changes
There are some obvious things which I probably don't have to point out, but I will anyway... Your weight is high. Smoking is not helping. It would be really beneficial for your running if you did not smoke and if you were lighter.
I appreciate that stopping smoking is tough. So that may not be something you can change easily. However, the good thing with running and frequent exercise is that you will put yourself in the best possible position to lose some weight. Also check out the following pages that provide further support on running and weight loss:
Running for Weight Loss
Runner's Diet
Improving Your Endurance for the Police Physical Test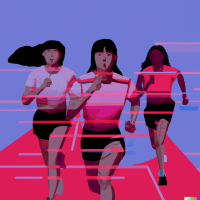 There are no shortcuts to improving your running. The first thing we need is a consistent running routine. I'd focus on running four times a week. And when I say running, I actually mean putting a real focus on
run/walks
. When you are not able to run a lot (yet!), a run/walk routine is the best way to build up your endurance.
E.g. run 1 minute, walk 1 minute and repeat that a number of times. Next time extend the running to 90 seconds or 2 minutes.
Build up the time spent running in one go as well as the total time spent running in one workout.
Four times of running per week is a lot. It would be advantageous if in the three remaining days you would do some walking or other forms of active recovery such as
cross-training
(e.g. biking, swimming, lift weights, etc.).
Given you have two months, in the first month I would just focus on building up that endurance as well as you can.
Getting Faster for the Police Physical Test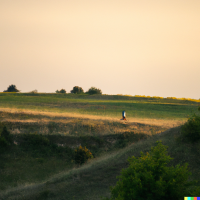 In the second month, add in some faster running as well. Keep up the four runs per week and add in some speed workouts. E.g. run 1 minute fast, jog/walk 1-3 minutes. Don't confuse it with the run/walking from before. Where initially, in the first month, the running is at a jogging pace, when you are doing this speedy stuff, you are really trying to push the pace. A few resources for this type of training are:
Interval Running Page
Fartlek Running
- This is a good way to get started with speed training.
So, do the speed work for 1 or 2 sessions and keep up the endurance work for the other two.
There is no doubt in my mind that this approach will see you make improvements. You have got your work cut out for you. It's going to be quite a challenge, but you need to believe in yourself and start putting in the work to try and make your dreams a reality!
Best of luck.
Kind regards,
Dominique
Supercharge your 1.5 mile training! Simply subscribe to "7 Days to Pass Your 1.5 Mile Run Test" and get this e-book for free, before I change my mind...!!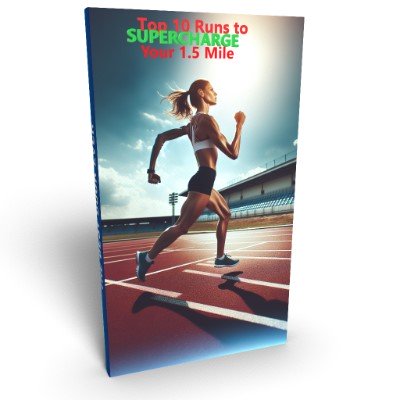 1.5 Mile Test Pages You
Need to Check Out