Running 1.5 Miles Once, Then Having to Run it Again!
Heya, I've applied for the Marines and for the Fitness test I have in around 2 months, I've got to run 1.5miles in under 12.30mins, then have a break .. and run the 1.5mile again in under 10.30mins!

Currently I'm running the 1.5miles in around 13.30mins and do the second in around 12mins, but after that I'm exhausted.

I usually run around 4-5 times per week, but haven't really begun to run longer distances than 2 miles, plus I only started running around 3 weeks back :)

As I said I have two months - maybe a little less to crack this issue, please help! :D
Thank you.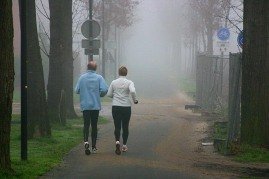 Answer by Dominique:
Hi there,
Thanks for your question about your upcoming test.

Hmm, yes, there are some things you can do.

First of all, you really need to get some consistency into your running program.

Run at least three times a week, preferably four. Now, I am assuming you'll have a range of tests to undergo, maybe push-ups and stuff like that as well, so make sure you'll train that stuff as well.

For the next two months I'd really train every day, maybe allow yourself one day of rest. Run four times a week, do your resistance training or other "test-specific" exercise three times a week.

Two months of taking a very serious approach like that should really pay off in terms of fitness, strength, endurance, etc.

Now, with your running, start running further. The total test is 3 miles long and you'll need to be able to do it reasonably fast.

The first key to being able to run 3 miles fast, is to be able to run 6 miles slow. Yes, you read that right, work on being able to cover twice the distance! Also see the base running page to understand why this is so important.

The problem with many people is that they have some good basic speed, but they simply can't maintain it for very long.

Doing a lot of easy running will help you build your stamina.

I'd do that type of running three times per week. You'll need to build it up. You can't go from barely 2 miles to 6 miles overnight. Build up slowly, increase your mileage safely

Then, in order to work on your speed, do some interval running. Start off with doing just 1 min hard, 3 min easy. Then repeat that a number of times. And slowly build it up.

This is a very simple approach for the next two months, but it should pay big dividends. You really need to start putting the work in though.

When you qualify for the marines, there is plenty of hard work to come, so you'd better get used to it now... :)

Hope this helps.
Kind regards,
Dominique


Supercharge your 1.5 mile training! Simply subscribe to "7 Days to Pass Your 1.5 Mile Run Test" and get this e-book for free, before I change my mind...!!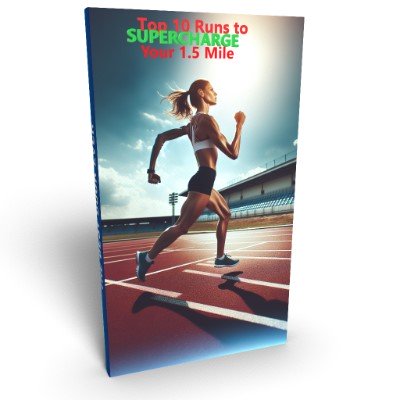 1.5 Mile Test Pages You
Need to Check Out