43 Years Old - Female Smoker - Wants to Run

I am a 43-year-old female smoker. I have been a smoker since I have been 25 years old. In the past one year I have started going jogging, but I can't run without my heartbeat going much too fast.

I even joined a 5k run, but after 3k I broke down and was very disappointed. I know it was because of my smoking. I have started smoking using a filter and slowly I intend to stop. Please help, I love running but my smoking habit is killing me.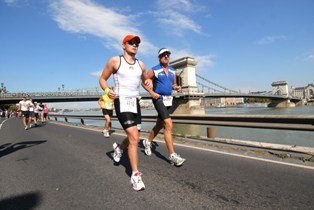 Answer by Dominique:

Hi there,
Thanks for your question about running and smoking.

What can I say?

I think there are two issues here, not unrelated: your fitness and your smoking.

As long as you smoke, your fitness will suffer obviously.

And you are quite right, this smoking habit is killing you. Smoke for long enough and you will end up dying from a smoking-related disease. The odds aren't in your favour and you need to fight this addiction now.

There is help available. Here in Australia there is some pretty good support available via quit.org.au. It's a state government set-up and they provide a range of tools to help you quit smoking. One common piece of advice is to go talk to your doctor about this. Your doctor can talk you through the options and help you find the best method for quitting.

Regarding your running: I would advise having a look at my beginner running programs. When you are very low in fitness, it is best to start running by using a run/walk program.

This way you alternate running and walking and can catch a breath in between the running. It has worked for many people wanting to start running.

However, quitting smoking is by far the bigger issue. I am not sure what the advice is regarding stopping your smoking and starting a running program at the same time: I can imagine it could be good, offering a distraction, or it could be too much. I can't speak from experience on this issue. Again, speak to your doctor about what you should do here.

Best of luck.
Kind regards,
Dominique