Increase Stamina for Air Force Physical Test
by Deepak
(Chandigarh, India)

Hi sir, I am Deepak. I want to join the Air Force. Presently I am 18 years old, height 163cm, weight 62kg.

To clear the physical test, I have to cover 1600m in 6.30min. At the moment I am covering just 600m.

I have only 16 days left for practice.

Please help me. Is there something in my diet which can help me in running?


Answer by Dominique:
Hi Deepak,


Thanks for your question about your upcoming mile test.
There is only very little time left to get prepared for this run, which is unfortunate.
It takes a while for changes to take place.
Ideally, you would have come to me for advice 3 months in advance, not 16 days.
If you fail the test, is there an opportunity to take it at a later date?
Let's break down the advice in a few components:
1. Being able to cover the distance
2. Fast work
3. Cross training
4. Diet
Being Able to Cover the Distance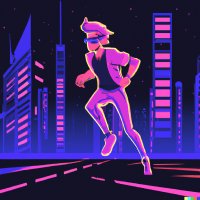 The first thing you'll have to do is make sure you are able to cover the distance. Given your starting point, this is best done by a
run/walk approach, i.e. alternate running and walking.
You can currently run 600m. Try running 1 minute, walking 1 minute for 30 minutes in total. Over the next two weeks, build up the running component. Keep the walking to 1 minute in between, but go from running 1 minute at a time, to 2, to 3, etc.
The key with a longer workout like that is to keep the running nice and easy.
Fast Work
In addition, I'd alternate a session like that with a
fartlek
session in which you practice running fast. A possible starting point would be a short interval session like 10 x 30 seconds fast / 30 seconds easy.
Cross Training
You'll need to
run at least 3-4 times per week
over the next few weeks. In addition to that I would advise you to do cross-training on non-running days.
This can be a long brisk walk (e.g. 60 minutes) or bike riding or swimming. Some form of aerobic exercise as you need to get fitter quickly.
Diet
In terms of diet: your current height and weight do not suggest a weight problem.
And 16 days provides you with too little time for dietary changes to make an impact.
Just eat healthy foods, with lots of fresh fruit and produce
. There is no magic bullet or supplement here, it will all have to come down to hard work over the next two weeks.
Make sure that the day before your test you do not do any strenuous exercise, just do a gentle walk for 30 minutes or so. You don't want to get to the test with muscle soreness.
I hope that this will help you get a bit more stamina and a bit more strength towards race day.
Make sure you take care of your body in the meantime. Going from no exercise to a lot of exercise will expose you to a higher risk of injury.
You don't want to injure yourself and then not be able to do your test, but you will have to take some risks as you have left it very, very late to prepare properly.
Best of luck.
Kind regards,
Dominique
Supercharge your 1.5 mile training! Simply subscribe to "7 Days to Pass Your 1.5 Mile Run Test" and get this e-book for free, before I change my mind...!!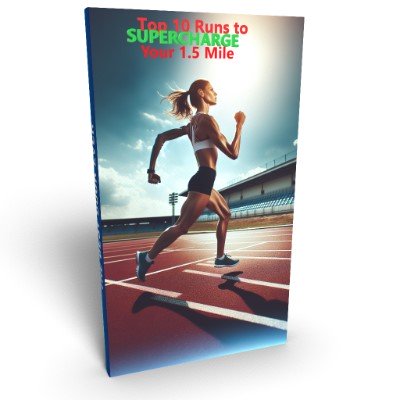 1.5 Mile Test Pages You
Need to Check Out