Best Running Workouts for a Miler
by Jeff
(Connecticut)
Four years ago, at age 56, I was running a 5:12 mile and 2:21 800m. I am now 60 and can't break a 6:00 mile. 800m time is up to 2:36. I still have similar speed in my workouts as I did a few years ago but it seems I have lost speed endurance.

What workouts(tempo, VO2 Max, or fast reps) will help my speed endurance the most?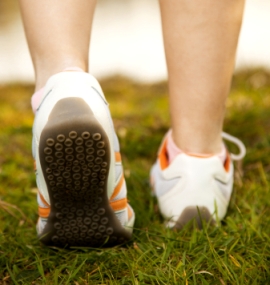 Answer by Dominique:
Hi Jeff,
Thanks for your question about the best workouts for a miler.

Tough to answer this question with absolute certainty.

There may be something missing in your current training. Or maybe you are doing one type of running training too much at the moment.

Hard to tell, but it could influence the results you are getting.

I'll provide you with the things I see and know and hope that provides you with sufficient information to make the right choices for your running training.

The most important workouts for a competitive miler, given base running etc is not an issue, are:


Intervals, e.g. 3 min hard, 1 min easy repeated or 800m-, 1000m-, 1200m-repeats. They are all good workouts.
Repeats, different from intervals, reps are shorter and faster than intervals and you aim for complete recovery in between the reps. You will want to do something like 200m-400m repetitions.
Those, in addition to your easy runs are your bread-and-butter workouts for the mile.
One thing I am not completely comfortable with is the large discrepancy between your 800m and mile time. My
race conversion calculator
suggests that based on a 2:36 800m you should be running a 5:27 mile.
This, to me, suggests that your real problem is not with the fast workouts, but with the slow ones. You may need more tempo runs, easy runs and long runs instead of the faster running!
So, you see my dilemma: generally people need to do intervals and reps to get a faster mile-time. However, with you, I think the key may be in adding more tempos and easy/long runs first. Then when your base has been built / re-built you could do the reps/intervals again.
Note that as you age, your times will deteriorate, so it may not be completely possible to get back to your performance of four-five years ago.
Hope this helps.
Kind regards,
Dominique