The Only Exercise That Made a Difference
by Julianna
(Prince George, Canada)
My name is Julianna. Since high school, I enrolled in aerobics in my adult life thinking that this would make a difference on my health.

The workouts were good but I didn't really feel much of a difference.

Both me and my husband signed up at a gym with an indoor running track so I thought I would give running a try.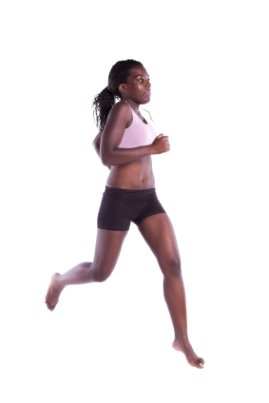 I started out on a beginners running program then worked up to running for twenty minutes without stopping.
As soon as I did, I felt the clock going back and I felt as I did when I was a teenager! I was shocked at the results.
I sleep better, have more energy and let's not forget that glorious runners high. I can truly say that running is the fountain of youth, more so over any other exercise.
I am a nurse and know how lifestyles can predispose you for illnesses later on. There is a long list of how running benefits health. I am hooked on running for life!
Addition by Dominique:
Thank you so much for writing about your experiences Julianna. You are right, running is the fountain of youth. There are many
benefits of running
.
Thanks for your contribution to the website!
Join in and write your own page! It's easy to do. How? Simply click here to return to YOUR Running Stories.