One Mile Army Test
by Arnab
(Kolkata, India)
I want to join the army. I need to do this one mile test: 1.6 km in 5min 45sec is needed. Now I have one year to practice. How many km should I do every day?


Answer by Dominique:
Hi there,
Thanks for your question about your army physical test coming up. It is good that you ask a year in advance.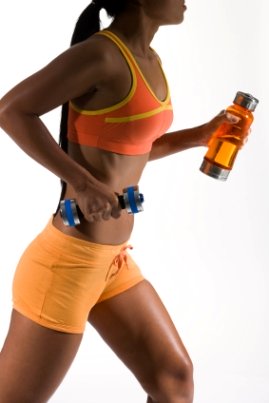 This gives us plenty of time to prepare.
I am assuming you have got a zero base, i.e. not much speed and stamina at the moment.
This 1 mile / 1.6km needs to be run fairly fast, i.e. in 3:35 min/km.
In order to be able to keep to that speed for that long
you'll need some pretty serious training
.
Now, I assume the running test is not the only test you need to do.
So, I would advise you to
work on strength training maybe three days a week and running training four times a week
. See if you can combine one of the strength training days with the running training days (e.g. one in the morning, one at night), so you have one day of complete rest.
Check out my
strength training for runners
page for more information about strength training.
Regarding the running training:
I would start off by running easily
. It would be great if you could work up to running 6 - 10km four times a week in the next 3-6 months. You first need to build that base. Check out the
base running
page for more info.
Once you can do that comfortably you can start adding speed by doing some
tempo running
and
intervals
. You may want to look into
fartlek
sessions to begin with to get used to running at different speeds.
For a distance of this length you do need a good base, so don't ignore the easy running, but closer to the actual test (the last 3-4 months) you should be doing a weekly interval session and weekly tempo run.
Good intervals for this kind of distance could be 8 x 200m @ goal pace or below with 30 sec rest, 4 x 400m @ goal pace or below and 2 x 800m.
You can also do slightly slower intervals for longer periods of time, e.g. 6-8 x 400m, but make sure you do plenty of your running at or below goal pace as well. You will want to get used to having to run at that speed.
Once a month, not more, I would propose you test yourself.
Run the mile and see how fast you are. Do the other elements of your physical test and see what you can do. This will give you a reality check and will tell you, closer to test day, whether you need to ramp up your training or not.
Don't test yourself more often than once a month.
It takes time to improve, so testing yourself more often is counterproductive. It takes away a valuable training session and you are not likely to see much improvement anyway.
As a last tip: make sure your
diet
is up to scratch. You want to make sure you eat properly, lose any excess weight you need to shed without losing energy.
Hope this helps.
Best of luck.
Kind regards,
Dominique