Calf Pain While Running.
I have been running for about 4 months. However, I had to stop about 2 weeks ago due to a pain in my calf muscle.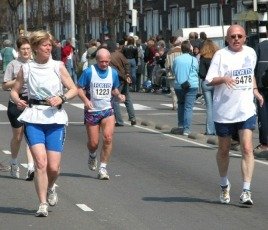 It doesn't hurt until I try to run. I thought that if I stopped running for 7 - 10 days, it would heal. It has now been 2 weeks and the pain doesn't want to go away.
Any suggestions?
Answer by Dominique:
Hi there,
Thanks for your question about your calf pain while running.
It is a bit hard to say what the issue is, without knowing where the pain is exactly located. That said, it is absolutely not uncommon that you get this type of pain a few months into your running training. I think your shoes and/or the amount/type of running that you have been doing could be factors. Let me explain:
If your pain is more to the side of the calf, it could actually be your shins that are hurting, possibly indicating
shin splints
.
If it is more in the middle of the calf, then it is probably the bigger soleus muscle that is affected.
If the pain is more to the bottom of the calf, it could actually be
achilles tendinitis
.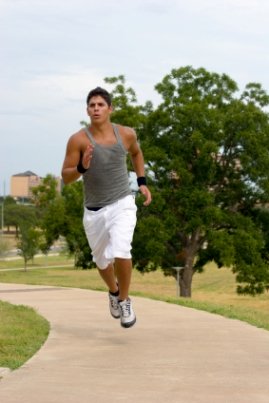 Causes of Calf Pain While Running
Whichever the case, all these injuries are caused by two main factors:
Overuse
Have you build up your mileage too quickly lately? Or have you changed workouts (incorporating quicker running training sessions or hill workouts increases the risks of these types of injuries)?
Shoes
Are your shoes right for your feet?
How to Treat Calf Pain
These types of calf pain are best treated by
applying ice
and
giving your legs some rest
.
Possibly go back to some easy, lower mileage workouts and include some cross-training instead.
How to Prevent Calf Pain
That's easy. Eliminate the causes. I.e.
increase your mileage safely
and get proper
running shoes
.
I hope this helps to try to understand what is wrong and what you could possibly do to treat and to prevent your calf pain.
When you can't find out what the exact issue is out of the three above, or if you think it is possibly something else altogether, then do not hesitate to go to your doctor for a good opinion. Pretty hard doing this from a distance.
Best of luck and enjoy your running.
Cheers,
Dominique
Join in and write your own page! It's easy to do. How? Simply click here to return to Running Injury Helpline.