Improve My Cross Country Running Times
I am a Junior in High School and this is my first year in Cross Country. I ran long distance track last year and here are my PRs:

1600m: 5:35
3200m: 12:40

I have trained all Summer and ran a 5k last week with a time of 19:10. I want to make Varsity on my team next year but that means I need to overtake a couple of runners marginally faster than I am.

I know about base runs and I do at least 2-3 of them a week. I also do some track workouts as well as hills and I am wondering if you have any advice to improve my times.

Lastly I was wondering if strapping on some extra weight on my legs and then running would significantly improve my times.

Thanks.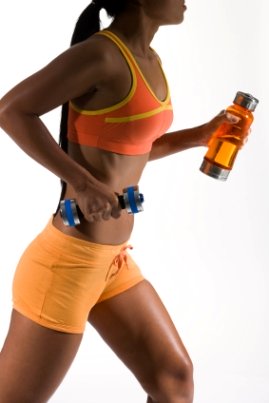 Answer by Dominique:
Hi there,
Thanks for your questions about improving your cross country running.
If you have got 6-12 months for this, then I would concentrate on
base running with a weekly tempo run
for now.
Tempo runs are very important for fast 5k times. Kids, not saying you do this, often only know two speeds, slow and fast.
Tempo running is the speed in between.
It is a fairly important component of running training for 2 miles - 5k distances and
something you can add to the base building period.
From 2-3 months out of the testing period you will want to
replace some of the base running with some track and hill workouts.
The faster running / interval running is
very important
for the distances you do, but need to be done at the right time as the fitness you get out of them won't stay with you for long.
So doing them now, 6-12 months out from when it is important is not going to help too much.
In addition to your running you can do some cross-training and resistance training.
Regarding the running with weights on your ankles or legs: I am sure that if you search the net long enough you will find some raving fans that say it is the best thing ever and something you have got to try.
However, I am absolutely not convinced.
You run a real risk of harming your running technique by putting weights on your legs.
I am absolutely dead-set against it.
Running itself will provide your legs with sufficient stimulus. In addition you can do some resistance training to build a stronger body,
but running with weights is, in my opinion, not the way to do it.
Hope this helps.
Kind regards,
Dominique
Join in and write your own page! It's easy to do. How? Simply click here to return to 5k Running Questions.