Training for Police Physical Test
by Shitesh V
( India, U.P., Allahabad)
I am a 26 years old male and I am a beginner. I am trying for a police oriented job. I want to practice for running (1.6 Km in 6.30 mins & 100 Mtr in 16sec.)

Another run we have to do is 5 Km in 30 mins. I have only 2-3 months. Is this possible? I started practice but I feel pain in both my knees. I run 1.6kms in 8 mins.

So how can I do running practice? Can you plz give me any suggestion to solve my problem? I'll be thankful to you.

Answer by Dominique:

Hi there,
Thank you for your running training question.

The goals you have are not unattainable. Two months or so is not a great deal of time, but as a beginner you will see rapid improvement in your fitness and stamina, because you start from a low base.

The knee pain in both your knees worries me though and makes me wonder what it is caused by. Is it simply that you never really run and when you suddenly do 1.6 miles as fast as possible it starts hurting? Or is there a problem with your shoes?

I would recommend doing the following few things:


Do a run/walk program
Combine running and walking. Make the running an easy jog, nothing strenuous and make the walk a brisk walk. The benefits of a run/walk program is that it is a lot easier on the body. You may find that your knee pain is less or completely gone when you do a run/walk program. Because it is easier on the body, you will be able to go for longer, which will help you boost your stamina. Follow the link for some examples of
run/walk programs
. You don't have to follow them to the letter. But you can use the approach and the typical build-up to plan your runs.
Run consistently
One of the biggest keys to improvement is doing this consistently. If you train 3-4 times per week for 8-12 weeks straight you have got a good chance of making very solid improvement.
Distance before speed
Stay away from faster running initially. Faster running is more strenuous on the body and can lead to running injuries more easily. Only in the last 3-4 weeks I would introduce some element of speed training, e.g.
interval running
or
tempo running
.
I hope this helps with the preparations for your police physical test.
Best of luck.
Kind regards,
Dominique
Supercharge your 1.5 mile training! Simply subscribe to "7 Days to Pass Your 1.5 Mile Run Test" and get this e-book for free, before I change my mind...!!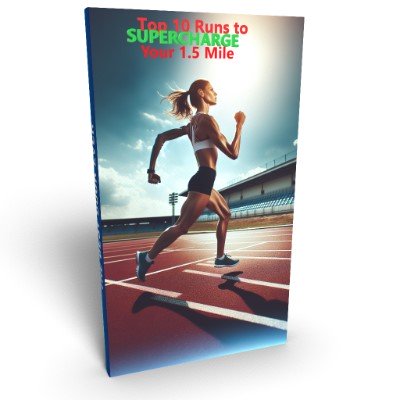 1.5 Mile Test Pages You
Need to Check Out