Head Position While Running!
by James
(Malaysia)
How should your head be while running?
Should you be looking down at the ground, straight ahead, or slightly up?


Answer by Dominique:

Hi James,
Good question. Not something we normally pay much attention to.


The short answer is: you should be facing straight ahead.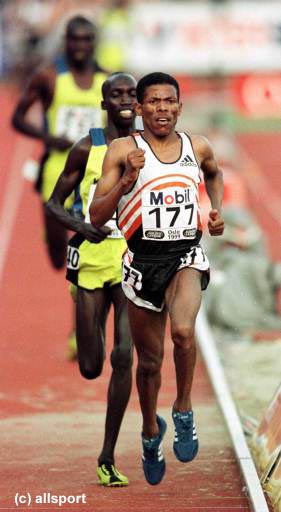 Middle and long distance runner
Haile Gebreselassie with a straight posture
Why?
It is part of a good running technique. A good running posture.
Your posture should be straight.
Good straight, upright running will do a number of things for you:
Running becomes easier
Increasing speed becomes easier
Breathing becomes easier
It prevents injuries
When your head is tilted forward and your shoulders are slumping, it is harder to breathe, harder to increase speed because you can't lift your legs up high enough etc.
Wish to improve your running posture?
Then ask a friend or family member to make a videotape of you, study how you run and make improvements.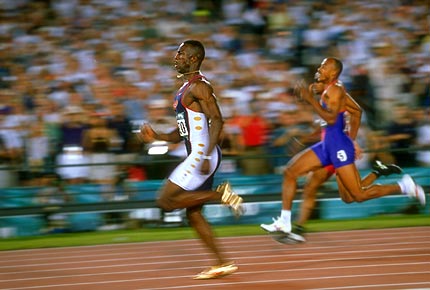 Sprinter Michael Johnson
with a straight posture
James, hope this helps you become a better runner.
Good luck.
Cheers,
Dominique
Join in and write your own page! It's easy to do. How? Simply click here to return to Running Training FAQ.