First Marathon for Veteran Runner
by Ron
(Oregon)
I am 68 years old. I have been a runner for 33 years doing mostly 5 and 10K race with one 1/2 marathon. I usually run a 5K in 25-27 minutes and the 10K in 50-55.

I am retiring next month and for the first time in my life I will have the time to train for a marathon.

Is this reasonable and what extra precautions should I take due to my age?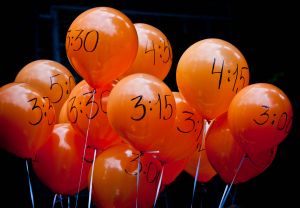 Answer by Dominique:


Hi Ron,
Thanks for your marathon question.

Before I continue, in order to get proper advice you really need to speak to your medical practitioner.

Other than that you are 68 and have been running ever since I was born(!) I do not know anything about you.

The marathon is a very demanding distance.

Training for it is tough as you may know. You need to do 20-milers and lots of middle-long distance runs.

At your age, it takes longer to recover from such strenuous high-mileage workouts. This may hamper you in getting the required mileage in to run a full marathon.

Finishing a marathon may still be possible though. If this is a life-long dream, I would definitely talk to your doctor to see if he agrees with you doing it.

An alternative to, what I would call, normal marathon training and running a marathon, is to consider an alternative like run/walk training and running and walking your marathon.

Jeff Galloway, famous marathoner developed his Gallowalking method and has led many people to successfully finishing a marathon. This can be a viable alternative and it would still give you that satisfaction of going that whole 26.2 miles.

I hope this helps a little bit. Enjoy a well-deserved and healthy retirement with lots of running ahead of you!

Cheers,
Dominique



Join in and write your own page! It's easy to do. How? Simply click here to return to Marathon Training Questions.