1.5 Mile Running Test
I have been asked to run 1.5 miles as part of an entry test on a treadmill. The treadmill measures speed in kmh which is 2.4km for 1.5 miles.

What speed on the treadmill would I need to maintain to complete the test around 10 minutes or less?

I don't want to misjudge the speed and fail.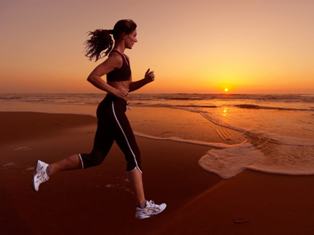 Answer by Dominique:
Hi there,

Thanks for your question about your 1.5 mile test.

You are lucky, I am not only a runner, but also a mathematician... :)

You need to run 2.4k within 10 minutes.

Multiply by 6 and you get 6 x 2.4k = 14.4k per 60 minutes, so 14.4k/hr.

In miles it is 9 miles / hr.

Keep in mind that the treadmill takes a while to get to the right speed, so don't set it to 14.4k/hr as you will just fail it.

Set it to 15k/hr and you'd run it in between 9:36 and about 9:45.

Good luck with your 1.5 mile test.

Check out the running training section for some advice on different types of running training you can do.

I'd recommend checking out the base running, interval running and goal pace pages.

Kind regards,
Dominique


Join in and write your own page! It's easy to do. How? Simply click here to return to Running Training Helpline.