10k - Continuing Improvement
by Garry T
(York, England)
I'm getting back into my running after a couple of years off. I've run two 10k's recently and clocked 40:13 and 38:49. The latter was a flat, fast course, and the time probably reflects the best I can do at present. 38:49 is around the best I've ever done, so I'm a little uncertain about how to now push on to get back time further down, eg <38, <37.


I've been training consistently towards 10 k's for ~4 months, but have trained regularly for most of my life. I do 3 sessions a week:
(1) 45-min somewhat hard;
(2) 5x 6-min above race pace with 3-min easy recovery;
(3) 10x 1-min at 20kmh, 1-min jog recovery.
I progress duration or intensity of session over 3 weeks, then have a recovery week. I then start the next block of 3 weeks at the levels/times of the previous week 2. Have also been working with a sport psych to get my head right for my races.
Is it simply a case of continuing to progress my intensities and durations gradually? Do I need to increase my frequency?
Any advice would be much appreciated.
Best wishes
Garry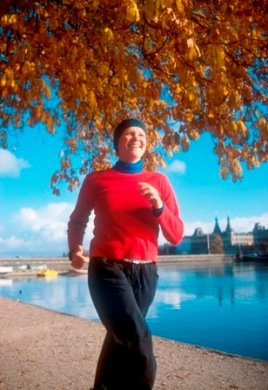 Answer by Dominique:
Hi Garry,
Thanks for your 10k running question.
And thanks for providing some insight into your schedule, that's really helpful.
Coincidentally I was just putting together some 10k training schedule templates last night for a product I intend to sell on my website, so your question comes at a good time.
First off, well done on getting back into running.
I have had on and off periods over the course of my life as well.
It is always good to get back into it and realize what you have missed out of all that time.
Your times are really good for someone who has just gotten back into it.
When I look at your schedule I can see why.
But I do think there is room for improvement.
Your schedule currently reads as:
Workout 1: somewhat intense
Workout 2: intense
Workout 3: very intense
See where I am going to go with this... ;)
Now, "hard" sessions are not necessarily bad. In the short term, they can provide good results. It's the basis of the CrossFit craze at the moment. But in the long term I think you may be short-changing yourself.
As explained on the
10k Running Tips
page, building your base is very important when preparing for a 10k. A 10k run relies for well over 95% on your aerobic capacity. The training sessions you are describing all sound anaerobic or borderline anaerobic to me, i.e.
too fast
.
Best of all, thinking long term, it would be best if you'd just
focus on building your base for three to six months.
Nothing but slow, long, easy and steady-state running. It would be great if you could get your long run to be 90 minutes or more.
After you have built your base, then add in speed work sessions again.
But don't make all your runs so intense.
Let's say you have got three sessions a week and you are getting in race-preparation mode.
Sticking to a "simplicity first"-principle I would probably advise you to do
one long run, one tempo run and one interval run on a weekly basis.
As you see, that is still less intense than the runs you are doing at the moment.
A good speed for your intervals is probably at about 10-15 seconds faster than your 10k speed. And I wouldn't just do 1 minute sessions. Maybe to start off with, i.e. to get into interval running again, but then build them up to 2 min fast, 3 min fast, etc until you do something like 5 minutes fast, 3 minutes jog.
I hope this provides you with sufficient guidance.
Kind regards,
Dominique
Join in and write your own page! It's easy to do. How? Simply click here to return to 10k Running Questions.